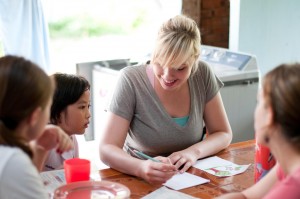 There are several ways that groups of teenagers can get involved in Thailand volunteer projects. The most rewarding programs are carefully planned and built on extensive experience developing and coordinating projects sites in the region. At FFA, we believe that the best volunteer programs for high school students are carefully structured and fully catered, as this ensures that students are able to maximize their time on the ground. To that end, an effective program needs to include the following:
• A qualified team of chaperones that accompany students through all aspects of the program
• An informational orientation session that includes language primers, cultural awareness workshops and, if time permits, a city tour
• Assurances on the availability of food and lodging throughout the project
• The chance to experience the local culture, whether this means trips to the market, cultural expos or excursions to outlying villages
• Opportunities to unwind, have fun and set out on an adventure or two

The latter is especially important. Young people need to be fully engaged. Providing outlets to have fun and stay active helps students make the most of the time they spend volunteering.
Making a difference – Volunteer in Thailand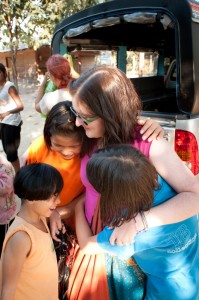 Thailand is an ideal place for young people to get involved in volunteer projects. This is a fast-developing nation with plenty of infrastructure, but there is still plenty of work that needs to be done on the ground. Accommodation is safe and secure; the people are warm and friendly; and local menus include everything from exotic curries to good old-fashioned hamburgers.
But it's not just the safety and convenience of traveling in Thailand that make this an ideal destination for teenage volunteers. The rate at which Thailand is developing means that many underprivileged people are neglected and overlooked. Students can cultivate a stronger sense of social awareness and their place in the world by lending a hand at orphanages, rural schools, elephant conservation parks and a host of other project sites.
FFA's Partners in High School Volunteering
Friends for Asia's volunteer programs are officially only open to participants aged 18 and over. While we don't accept high-school-aged volunteers into our independent programs, we partner with organizations that do. We highly recommend Global Leadership Adventures (GLA), a US-based organization that specializes in service-oriented projects for groups of high school students. We collaborate closely with GLA to ensure that students can make a difference in Thailand and forge lifelong memories in the process.